Rooftop Prince
Title: Rooftop Prince
Genre: Romance, Comedy, Fantasy, Mystery, Time-travel
No. of Episodes: 20
Aired:  Mar 21, 2012 – May 24, 2012
Cast: Park Yoo Chun, Han Ji Min
Synopsis:

Prince Lee Gak (Park Yoo Chun) and his subordinates travel through time from Joseon era to present (2012). They landed at the rooftop of Park Ha's (Han Ji Min) house. As she teaches them to adapt to the present world, they solve the mystery of Lee Gak's wife's death from the past. As the two spend time together, their mutual feelings start to grow.
Review:

From historical and travel through time to the present. Indeed a unique story with so many twists. The mystery about the princess' death was pretty interesting and at the end, boom! What a twist! The story was pretty unique and unpredictable. After watching the first two episodes, I got hooked immediately, the time-travel plot was good which made me think, "Oh, here goes another innocence to a different world (present, 2012) ". I was right, it was so damn hilarious. It has so many funny scenes that I kept repeating.

Park Yoo Chun as Prince Lee Gak, played his role fantastically. My God, he acts pretty amazing. His facial expressions were priceless; he has that funny side that will make you fall in love with him instantly.  Han Ji Min as Park Ha, she did well. Her character was really likable. I envied her being surrounded with those cute and funny guys. They look good together despite of their age gap.
Don't forget the two villains we have, Tae Sung and Se Na, I hated them to death. Their acting was truly convincing that I wanted to punch and slap them every time they appear on the screen. But without them, the story wouldn't be as great as it was.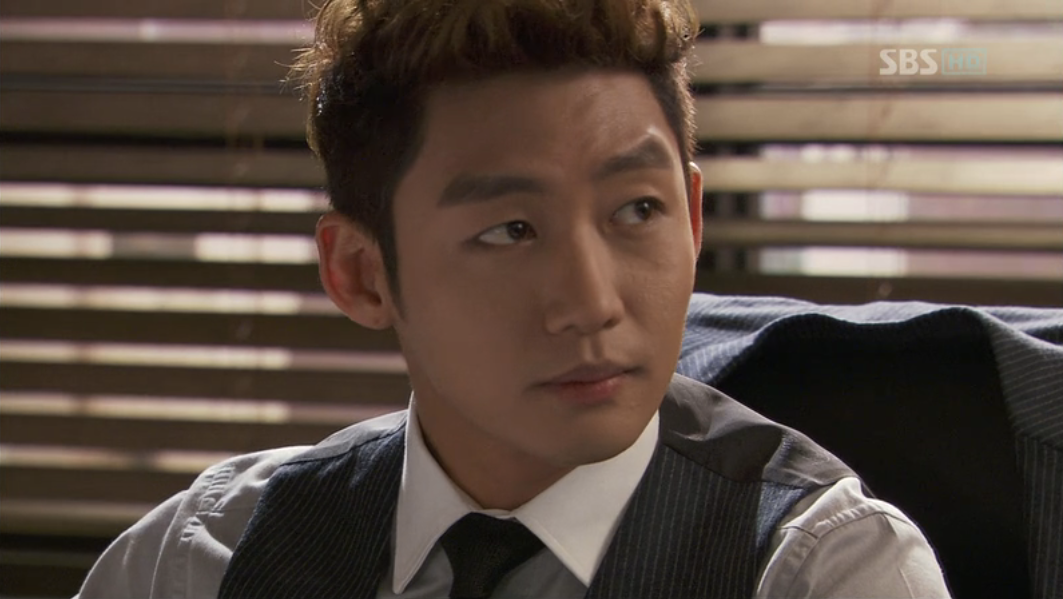 Aside to our four main leads, we also have our prince's power rangers. The yellow, green and blue rangers of our prince are one of the reasons why this drama was hilarious. Did you forget their scenes when they first entered Park Ha's house?
The part when one of them brushed his teeth using the water from the toilet bowl, when they were so scared of the TV because it has people on the screen and so much more.

But the most hilarious part was when they thought the elevator was a dressing room and as they change clothes, the elevator's door open-closes and people saw then barely naked. LOL, that's the most hilarious scene I've seen in dramaland! Those faces cracked me up, too funny!
About the story, I've already said it, it was great and amazing! The romance was good too; from enemy to friends then to lovers. Though it's common, I still did love it! They made me laugh out loud and cry a river at the last two episodes. The scene when he vanishes little by little, those parts broke my heart. The ending was okay but I was a bit disappointed, why do they have to separate at the end after all that happiness when they're together. Why Park Ha met a reincarnated Lee Gak while the past Lee Gak lived his entire life in the past loving only her? I don't know if it was a sad or happy ending but still, one of the best K-dramas I've seen until today (2015).


All in all, it's a fantastic drama with great actors, unique story, beautiful OST and too many funny scenes. Worth re-watching! A must see drama if you're into rom-com with a mixed of mystery.

Music: 9.5

Acting/Cast: 10

Story: 9.8

OVERALL: 9.8