Looking for the perfect Christmas gifts for mom who likes to cook can at times be tricky and not that easy as it seems.
If you are just like me who has hundreds of thoughts running in her mind whenever I plan to pick up a gift, then I hope in this post you will be able to find some unique Christmas gifts for mom who loves cooking.
If your mom is passionate about cooking, then definitely let her culinary skills never go waste and gift her something which she can relate to and feel proud of.
As a daughter or son you might be aware of what she needs the most in her kitchen. So this is one easy tip which can come handy to you- just observe her in the kitchen and find out what is missing in the kitchen store.
Make sure her Christmas gift is something-
Which makes her happy
Makes her cooking easy
Saves time and effort
It's something which is missing in her kitchen
She has been thinking of buying herself for a long time but hasn't done so.
Domed Cake Stand
A gorgeous domed cake stand can be the perfect gift for your mom this Christmas especially if she loves to make cakes, pastries, cookies. It looks so beautiful that it makes a wonderful centerpiece too.
The elevated dome add more of elegance to this stand. It has an antique silver finish and the crystal accents which are hanging around just make it look so amazing.
Imagine how much proud your mom will feel as she serves the guests on this domed cake stand. Certainly a perfect Christmas gift for those who love to bake!
You can gift it to your mom on Christmas or even on her wedding anniversary or mother's day too.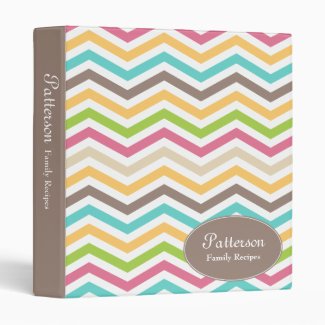 Holiday Tip: You can even include a beautiful chevron pattern Cooking Binder in the gift set i.e With the Domed Cake Stand. It looks beautiful and colorful and the best thing is that it can hold all your mom's favorite cakes and pastries recipes all at one place. It can be personalized too, so you can add your mom's name here in this binder. Check details at Zazzle.
Cooking Tote Bag for Mom With Cook Books
This is yet another wonderful Christmas Gift Idea for Mom who loves cooking. A cooking tote bag looks trendy and fashionable. Your mom can even take it outdoors and to the parties too.
If she loves to bake food then its all the more lovely !! In order to add more weightage to this gift, since cooking bag alone would not look a complete gift, how about adding some Cooking Books in the Bag?
Wonderful isn't?  I must say this idea is superb!! When I think about it myself I feel a big Wow…YES I WANT THIS.
I have picked up this "Tote bag with table cloth pattern and cartoon art" from Zazzle which offers you a wide variety of tote bags and each can be personalized.
This specific tote bag features a table cloth pattern along with a lady chef who is wearing a chef hat and holding fork and knife in her hands. Get it at Zazzle
This gift is exclusive for those moms who love to read about different recipes as well as loves to cook them too. You can simply put these two amazing and best selling cookbooks in this tote bag.
The first one beyond doubt is "The Joy of Cooking" which is undoubtedly a must have for everyone who loves to cook and learn the various art and techniques of cooking.
It has received a rating of 4.7 out of 5 stars at Amazon and so you know this book is most recommended by everyone. Get at Amazon
The other book is "How to Cook Everything" which is perfect gift for both the beginners and expert cooks alike. It makes cooking fun and easy and will come handy to you.
Certainly, this book will become your mom's best friend in the kitchen. You will be surprised to know that this one has as many as 2,000 recipes to make!! Get at Amazon
Holiday Tip: The best way is to gift these cook books to your mom by placing these in the tote bags. You can even include a 'gift note' inside the tote bag. Just add in the note how much she means to you and how you always want to see her happy.
Canister Set for the Everyday Food
 If you think your mom needs another pair of canister set then surely Christmas is the right time to gift her one new one!! Acrylic Canister Set with Spoons and Locking System make life so easy for the mommy chef.
Being transparent in color so she can always see what is there in each of the canisters. The other benefit is that each of these come with a spoon too and thus she does not have to run here and there to search for the spoon.
With the effective locking system provided, you always know that these air tight and hence food can be preserved for a long period of time.
If your mom has been using those old canister sets for long, now is the time to say good bye to them, let her get these easy to use canister sets which keeps food fresh and healthy too.
You can use these for storing anything you wish to- be it pasta, cookies, snacks, flour, lentils, dog food or spices. These come in a set of 4 pieces and sizes include; 22oz, 26 oz., 51 oz. and 65 oz.
Holiday Tip: You can also add kitchen dishtowels to complete the set or else include the Chalkboard Labels Stickers which will help your mom to add the labels on each of these jars.
Chicago Metallic MeatBall Maker with Meatball Cookbook
The meatball maker is the right Christmas Gift for Moms who love to cook Meatballs. It is really a worth admiring gift and your mother will definitely love it.
The plus point about this meatball maker is that it can be used not just for meatballs rather for various other foods too like stuffed mushrooms, spaghetti, ribs, chicken, lasagna and many more recipes.
It is perfect for anyone who is cautious about eating excessive oil. In this meatball maker, the extra oil just goes down in the baker.
So all you get is fresh, nutritious and healthy baked food. Since it is non stick, so you don't have to worry about cleaning it too. It takes very little time to clean it.
Perfect for Big Christmas Parties!!
Holiday Tip: Along with the meatball maker, it is almost perfect to gift your mom this Christmas the amazing "Meatball Cookbook Bible" which has more than 500 recipes ranging from Italian meatballs, Swedish Meatballs to Gourmet Meatballs and more. The Complete Meatball Cookbook too has some excellent classic meatball recipes
Spice Rack and Door Bag Holder
A spice rack is another popular Christmas gifts for chefs and moms who loves cooking. It is certainly one of the best things a mom can think about having in her kitchen.
It helps keep all  her spices well organized and in place. So, she doesn't have to run here and there to search for these.
YouCopia Chef's Edition SpiceStack 30-Bottle Spice Organizer falls in this line only. It is one of the most wonderful spice organizer and has a capacity to hold 30 spice bottles. Wow..amazing isn't?
I am very much confident that this spice rack will win over your mom's heart and she would be tempted to ask you- from where have you thought and bought this amazing gift!!
With regard to this spice rack organizer, let me tell you that you have the option to choose it in 4 sizes-
12 bottles
18 bottles
24 bottles
30 bottles
The key feature of this spice rack includes:
Flip Down Drawers helps to take out your favorite spice with ease.
Saves valuable space on the kitchen counter.
Makes kitchen look clean and well organizer
It does not require any kind of installation or assembly- so just buy it and use it!!
It comes with removable Labels which makes it even more easy to find out what spices are included in which compartment.
The rack is quite heavy and sturdy and so don't fear that it will break down.
Note: You cannot keep square containers in this rack.
Perfect for a Small Kitchen Too as it makes kitchen clutter free.
This is Definitely a worth having gift for your mom for Christmas.
Holiday Tip: You can even include with this spice rack, a wonderful Over the Cabinet Door Bag Holder which helps to keep all the grocery plastic bags in order. It is able to hold as many as 60 plastic bags and comes with a durable silver coated metal frame.
Beyond doubt, these are the 5 awesome christmas gifts for mom who loves to cook. If you have any more ideas or gifts to share, please do leave them in the comment box below. I would love to know more of these.