Christmas gifts for first time pregnant moms needs to be chosen with some thoughts and care. After all she is expecting for the first time and everything appears so different. She has lots of questions running in her mind and of course wondering what to wear, what to eat, how to stay fit and healthy.
Gifts for time pregnant moms should be a blend of everything which she might be in need of for the next nine months. In fact, I don't think it is wise enough to gift her anything which is related with baby right now.
I mean, it's her last Christmas as "Her" so why not make her enjoy the holiday season like that only. With regard to gifting her anything related to baby, we can have that kept for the later- may be when she has a baby shower.
Beyond doubt, It's not just she but in fact everyone who wants to rejoice in this hour of bliss. Being pregnant for the first time is such a moment of joy and happiness. In fact each day looks like a miracle as you see your bump getting bigger and bigger. I remember when I was pregnant for the first time, how I used to feel my baby inside the womb as if he was moving here and there. Oh…those moments are so cherishable!!
So here are the Great Christmas Gifts for First Time Moms who would love to receive these gifts: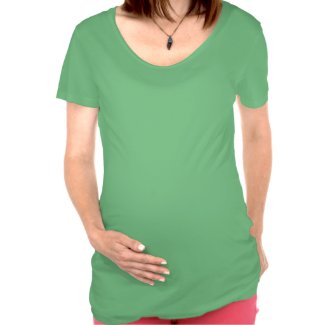 Personalized Christmas Pregnancy T shirts: It might come as a surprise to her if you think about gifting her a personalized Christmas pregnancy Tshirt. Women's American Apparel Fine Jersey T-Shirt can be the right choice for her. As you know American Apparel is a brand name and almost every woman loves to have it in her wardrobe so why not have it even during pregnancy?
In fact this is one of the most creative ways to announce pregnancy at Christmas time.
What I basically like about these Christmas Pregnancy tshirts available at Zazzle is that this same design 'Pregnant- YES/NO can be made available on a lot more Tshirt styles as well and not just the Jersey Tshirt alone. So, you can pick up from a Basic Tshirt, Tank Top, V Neck Tshirt and more.
This Is My Last One Maternity T Shirt Funny Pregnancy Shirt Pregnant Tee:  This one is a funny pregnancy Tee for First Time Pregnant Moms which is super soft and comfortable to wear. Wonderful gift for your pregnant wife. Available at Amazon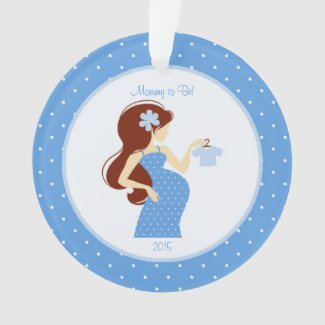 Personalized Christmas Pregnancy Ornaments:  Certainly, one of the most adorable and great Christmas gifts for pregnant moms can be the Ornaments- celebrating their pregnancy.
There is no better way to let the world know that you are pregnant with the first child. So this beautiful Christmas ornament with polka dots can be the right gift for pregnant woman. It has a lady with a bump and on top of that its written 'Mommy to Be'. Below you can add the year too.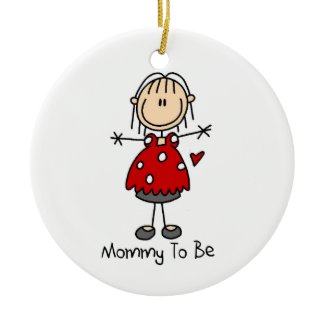 I even loved this beautiful 'Mommy to Be Keepsake Ornament' which also looks cute. It features a stick figure pregnant mom who has all the smiles and happiness on her face.
 Maternity Dress:
Most of the time it is felt that pregnancy is all about big and bulky clothes, you just have to wear something BROAD all the time. However, that is not the case. There are lots of designers who are designing fashionable and trendy dresses for the pregnant women. So, I think a trendy maternity dress can be the right Christmas Gift for her.
Patty Women's Mama Cowl Neck Long Sleeve Ruched Stretch can be one of the right maternity dress for the Christmas Party. PattyBotuik is a renowned name in the fashion world and their clothes are known for fashion and style. That's why I picked up this beautiful Patty Women's Mama Cowl Neck Long Sleeve Ruched Stretch Maternity Dress. The first look says it all!! It is trendy, chic and hot. In fact, it can be the perfect party dress for the initial months of pregnancy when the bump is not that big.
In fact it is going to be the right gift to have if you are looking for holiday gift on a budget. It is not expensive and the material too is super soft and comfortable to wear.
Another dress to consider for the holiday gifts is the Beachcoco Women's Maternity Comfortable Maxi Tube DressMaxi Tube Dress.  It looks flattering and so awesome. With elastic bodice and elastic waist it is very easy and apt to wear during pregnancy.
So now you can just enjoy the party without having to think about your bump. It is made of soft jersey material and in fact you will actually look slim in this one- its designed that way. With lots of beautiful colors available you can pick up the favorite color of your choice.
Pregnancy Books are always a favorite for the First Time Moms. So if you can't settle with any gift, I recommend you go with this. Anyone who is experiencing pregnancy for the first time is super confused and nervous.
Yes, I have been through those times and I know how tough it is to decide what to eat and what not to eat, what to wear, how to walk etc etc. And with hundreds of advices pouring in it sometimes can be a tough choice to know what you should EXACTLY FOLLOW.
Pregnancy and Child Birth books can therefore be the right guide and gift for the pregnant women. Get the Best Seller at Amazon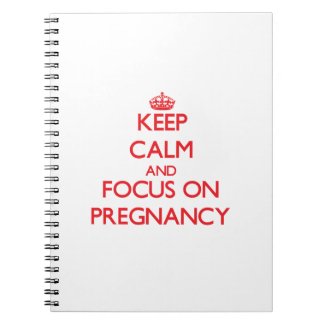 Pregnancy Journal & Organizer: Yet another interesting and great Christmas gift for expecting moms is the Pregnancy Journal. It is in fact a much needed gift which is seldom thought about.
As first time mom, it's essential to keep a detail of each and every important event happening in your life. So a journal can be the right place where you can note down all those essential events or things to remember along with the date of appointment with the doctor etc.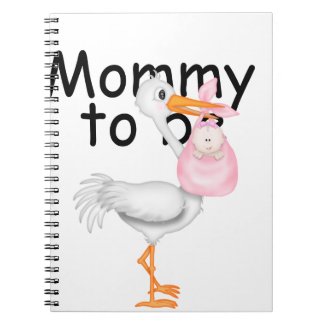 You can pick any of the two journals I have mentioned here. The first one is 'Keep Calm and Focus on Pregnancy'. This one is just perfect to note down all your personal events and keep a track of all your important notes and announcements. The other one is 'Stork carrying the Baby'.  It looks pretty with 'Mommy to Be' written at the back.
These are some of the best Christmas Gifts for First Time Pregnant Moms which will make her holiday season worth remembering and cherishable.