May is a month of many holidays here in Germany. Not only that we have Labor Day celebration, we also have Mother´s Day and Father´s Day besides other celebrations in our family like birthday and wedding anniversary.
This year, Father´s Day is earlier than Mother´s Day. In fact, this Thursday is Father´s Day in Germany while Mother´s Day will be this coming Sunday, the 8th of May. Usually, Mother´s Day (2nd Sunday of May) came first but as the lent season came early this year, so it happened that Ascension of Christ came early too. Ascension of Christ aka Christi Himmelfahrt in German, is a Father´s Day celebration as well.
Father´s Day celebration is a bit different compared to Mother´s Day celebration. You can read this in here, on how the Germans celebrate Father´s Day. I will not write here about how it is celebrated but about gift ideas you can give to your father as a thank you gift for all the blessings that he has given to you as his child.
Bird Mug
by
Thellys_Designs55
See more gifts on 
https://www.zazzle.com/thellys_designs55
*
Father´s Day Gift Ideas:
Eau de Toilette
Shaving Foam
Shower Gel
A bottle of his favorite wine
A personalized tea or coffee mug
Personalized T shirt
Wallet bottle opener
Photo frame with family
Book of his interest
Garden tools
Writing gadgets
Painting utensils
Canvas and oil painting colors
A smoking pipe
Wallet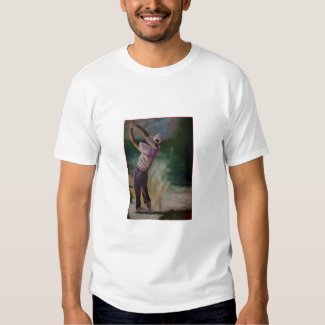 Golfing T-Shirt
by
Thellys_Designs55
Browse other gift ideas on 
https://www.zazzle.com/thellys_designs55
*
These are some of the ideas that came into my mind while writing this post. Of course you can buy other gifts for your father. You get the idea of what you buy for him by thinking and observing what is he fond of, his hobbies and things he loves to do. I know it is very hard to think of a gift for a man. It does not  have to be a tie gift. Maybe he has already plenty of ties from many years of receiving gifts. He might have already a lot of tie collections that he is not even fond of using them. So think it over.
HAPPY FATHERS DAY!
Copyright 2016, All Rights Reserved by ©Thelma Alberts