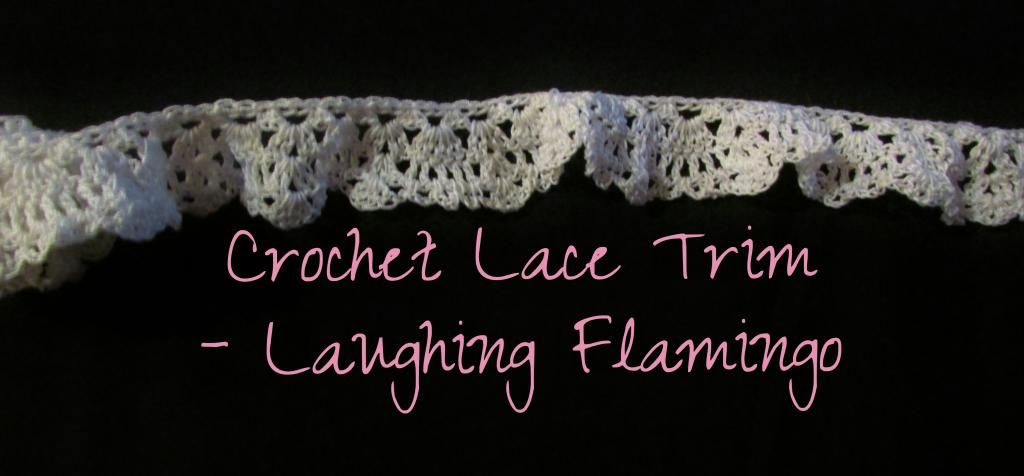 Hey my fellow crocheters,
I have found myself crocheting a lot this past week. Kind of trying to work my way through this bout of depressive feelings by keeping busy. I guess something good has come of it, though because I've managed to crochet this nice lace-y trim or edging. I didn't even have a particular project in mind that I wanted to use this trim or edging on, but I know since the minute I took up crochet & knitting, I wanted to eventually have a nice stash of hand-crocheted trim/edging on hand because it's so darn beautiful and can go with virtually anything.

I actually have quite a few various trims I have crocheted, but I have yet to use any of it. I figure one day the day will come when I have a shirt or something that could use a nice lace-y looking trim to it, but for now, I just enjoy makin' the stuff.


There are so many possibilities, too. Lace-y edged pillows, trim for a dress, bedding, a t-shirt. Heck, I even imagined using it to trim a neckline on a regular ol' top, and thought it would look lovely. I think I'll also add this by the roll to my shop, just in case it ever takes off. At least potential "shoppers" would have something to choose from, huh?

https://i1237.photobucket.com/albums/ff466/kendra30752/IMG_3800_zps3b03242e.jpg


I have really enjoyed the stitching of this trim, though, and thought I could even keep going with it to make it wider, but am still unsure of where I'll go with it at the moment.


Do you guys crochet your own edging/trim for your projects? If so, what types of projects do you use it on?