In these fast and modern times, everything is served up in a hurry and on the go! Even psychology.

One of my older brothers was the first in our family to graduate from an institution of higher learning. He majored in psychology.

Confused by his choice of majors, since he wouldn't be a practicing psychologist, asked him why he picked that as a major field of study.

He said:
"It proves to your future employer that you can think? Which means you can probably be easily taught or trained to do any kind of job."

He had no problems getting a job straight out of the university with a major retail company.

Guess he was right. 🙂

♦♦♦♦♦♦

Ever hear of psych2go?

However, it's best to go directly to their official websites. They have two.
FYI. Their sites have a Disclaimer. They make it plain that they are NOT mental health professionals.

Of course, in my opinion, that's interpreted as 'doesn't mean one should totally ignore what they say just because'. 🙂

Most of the Contributing Writers either have a degree in Psychology or are pursuing a degree. Guest article writers are welcomed. Good resource for interesting facts and information about the brain and behavior, social and cognitive psychology, etc.

They post intriguing findings about psychology, though some may think they are myths. This particular finding sounds like a myth your mother might try to perpetuate, doesn't it?

"The more you avoid something, the more scary it becomes."
LOL. A mom might try that to get a kid to clean up his or her room.

Evidently studies in psychology indicate this is true.

When you stop to think about that … it makes sense.

This psychological truth must have inspired the motivational quote "Face your fears". Ya think? 🙂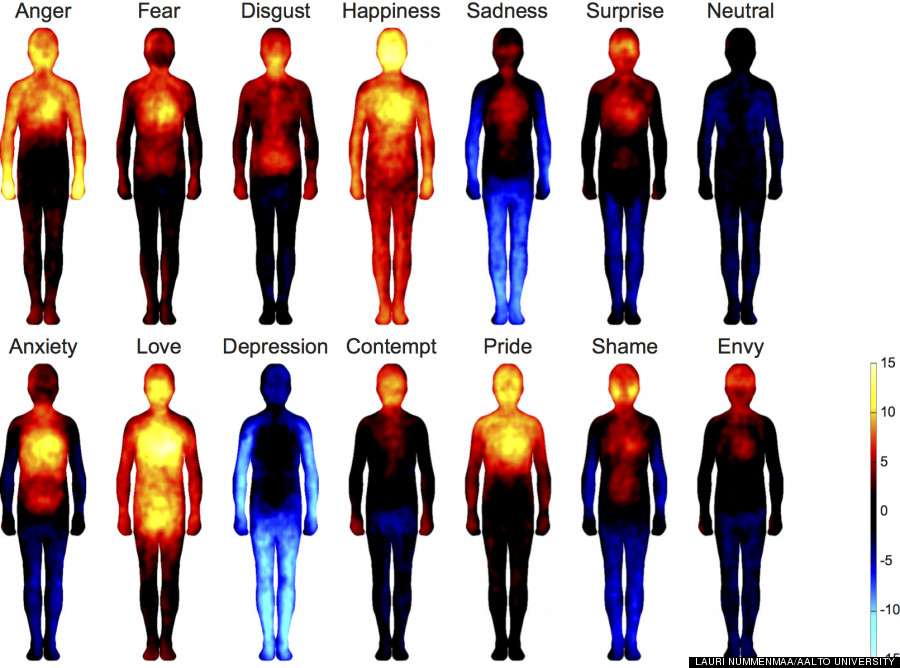 (Image credit: Found via the psych2go Facebook community page. Original source: HuffPost Science | Where Your Body 'Feels' Emotions Revealed In New Study (VIDEO) )

♦♦♦♦♦♦
Related articles
| | | |
| --- | --- | --- |
| Psych 101: Psychology Facts, Basics, Statistics, Tests, and More! (Adams 101) | The Psychology Book (Big Ideas Simply Explained) | The Chameleon: Life-Changing Wisdom for Anyone Who has a Personality or Knows Someone Who Does |