Follow up from post by shaloowalia.  Read her post at random musings!

When was the last time you got a nose bleed?

Can't remember ever having one. But had a little brother who used to get them a lot.

Do you keep magazines by your toilet?

No. But had a brother who used to take a stack of magazines, a stack of comic books, and a stack of newspapers with him every time he went to the john.

If you were a waiter/waitress, would you make good tips?

Probably. I can imagine myself making good tips even though I'm a lousy tipper! 🙂

Have you ever stolen a road sign or traffic barrier?

What are the best kind of Girl Scout cookies?

Thin Mints. And I missed the days when a box of cookies cost 50 cents.

When was the last time you purchased alcohol?

Do you find it attractive when a guy actually shows his feelings?

Not just attractive but the foundation for a lasting relationship. Who wants to be with somebody who hides stuff? How can you trust somebody who shows you a face that is not really his face?

Are you a fussy eater?

No. Thank God for the blessing of not being hungry.

List everything you ate and drank today.

Coffee for breakfast (to wake me up), leftover Chinese food for lunch, potato chips and crackers and potted meat (for snack), liquids available to quench my thirst and wash the salty taste out of my mouth (water, juice, etc.).

How are you sitting?

Sitting up straight in my bed with a pillow to support my back, typing this post on my laptop.

Waiting for something?

Do you like pretzels?

Uummm … the really skinny pretzel sticks or the soft warm pretzels. Unsalted.

Do you wait until you've completely finished a certain makeup product before you buy a new one?

No. Don't buy make up for myself.

Did you wake up before 8:00 a.m. this morning?

No. Some time after 10AM. (I think.)

Have you ever told anyone you were okay when you really weren't?

I'm always OK. But sometimes I'm not as happy as at other times. But I'm always OK because I know life could be a whole lot worse.

Do you have reason to cry right now?

No.  My husband survived 3 heart attacks.  I'm shouting!

How many sodas a week do you have?

Never counted. Only buy when I get the urge. Must have a coke from time to time. It's not a good thing. Please don't preach to me about it.

Do you shop at Victoria's Secret?

No. Too expensive to buy for myself. But wouldn't mind gifts. 🙂

Are you into sports?

Can you easily touch your toes?

No. Just tried it. It was painful. I'm out of shape.  But it gives me a goal to shoot for.  I do manage to make it up the steps to my apartment with bags of grocery!  🙂

What did the last shoes you wore look like?

What do you currently hear?

Watching a Korean series on Netflix. The girl is yelling at her mom about something.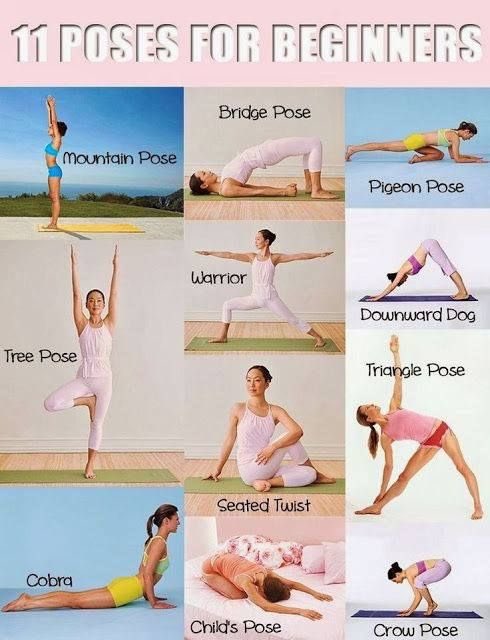 Beginner #yoga #yogaeverydamnday #weightloss #weightlossjourney #namaste #healthyliving #fitness #koolherbalist pic.twitter.com/ohovWYgkfc

— Holli Arthur (@hollislandgal) March 23, 2016
Have you ever done yoga?

Have tried. Should probably try harder or more regularly.  Doesn't have to be a complete regimen.  Baby steps.  🙂

Do you text a lot?

Don't know how to text. Also don't have a mobile phone.

Do you have a fax machine at home?

No. Found websites where you can send faxes though.

Do you know anyone who has diabetes?

My late father. My son's ex-wife. A brother at church.  My mother-in-law.  A lady at one of my temp jobs.  Lots of people.

Have you ever had to block anyone online?

Yeah! Thankful the BLOCK feature was invented!

Are you afraid of thunder and lightning?

Thunder? No. Lightning? As long as its far away and doesn't strike me, it's cool!

Are you a shop-a-holic?

Might be if I had the money. But would likely be buying things for others in need.

Are you healthy?

Healthy enough to accomplish what I set out to do each day. I don't take it for granted either.