The first week of May has arrived. Time to share the April harvest. Started the "Gleanings" initiative last month.
♦♦♦♦♦♦
Blogging, Work at Home and Home Business Tips
* Per Jeff Bullas: "The digital revolution and the social web has made it easier than any other time in history to create, build an audience and grow cash flow." Agree or disagree. Agree. It's easier. But it still ain't easy! 🙂  Mr. Bullas has a reputation for providing sound marketing advice, tips and strategies to help you get the most out of social media, improve your methods of circulating and curating content, and develop the skills to work and survive in the digital world. Ever heard of "success envy"? Ever heard of "co-opetition"? Check out his article: 14 Inspiring Habits of Successful Digital Entrepreneurs.
* To toot or not to toot? That is the question. Are you active on the Google Plus network? If so, then you know what the +1 button is. But do you know if you should +1 your own stuff? Want to know the answer? Mike Allton, The Social Media Hat, responds to the question. Should You Plus Your Own Plus Posts?
♦♦♦♦♦♦
Miscellaneous (Lifestyle, Society and Culture, History, etc.)
Cities Aren't Designed For Women. Recently had a difficult and upsetting conversation in a social network about the matter of personal safety for women, especially in public places. That's the reason this article caught my eye. Let me just extract a few statements so you understand the gist.
"Cities' plans overwhelmingly don't address women's needs, their planning or zoning boards aren't aware of them and local developers aren't responsive to them, …"

" … a Toronto-based organization created a "safety audits" program, which allows women to identify where they feel unsafe and has been replicated in cities around the world."
Ladies! We all know, this is a matter of critical importance.
Do you feel safe when you are out and about?

What sort of protective measures are in place where you live and work?

If something were to happen TO YOU, DO YOU have confidence and trust that responsible authorities or officials will immediately address the matter and pursue the correct and just course of action. Or will "they" just point the finger AT YOU and say it was YOUR FAULT?

(Not questions requiring a response. Just serious thoughts to ponder.)
* Jinhae Gunhangje Festival – This event is Korea's largest cherry blossom festival and dates back to April 1952. It has been celebrated ever since, annually, in the month of April. Wow! Cherry blossoms are a big deal everywhere! From Washington, D.C. and Philadelphia, all the way to Japan and South Korea.
JINHAE,KOREA – APRIL 4 : Jinhae Gunhangje Festival.
© Photographer: Tawatchai Prakobkit | Agency: Dreamstime.com
* Review a quick list summarizing major archaeological discoveries – From the tomb of Tutankhamun to a possible siting of Noah's ark to the remains of King Richard III. For your information. Link shared by Ancient History Encyclopedia via Google Plus.
Side Note: This site is looking for book reviewers. Received an eMail communication dated April 30, 2016, from William Brown, AHE Book Review Manager. They need reviewers with an interest and background in ancient East Asia, South/Central America, and Africa. You receive free books in exchange for reviews. This is his contact info: william.brown@ancient.eu.
Foodie tip for April. A professional chef advised that people should arrange their spice cabinet according to ethnic food ingredients. If you plan to prepare Middle Eastern cuisine; specifically Israeli food here is a featured post published by one of my favorite food blogs, Lucky Peach. The Essential Israeli Pantry.
That's it for April.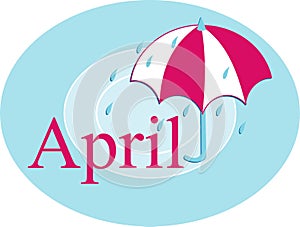 © Photographer: Prawny | Agency: Dreamstime.com
Related articles