UPDATE October 12, 2016:

Tumblr was recently acquired by Verizon and shortly after the changeover there was talk about blogs showing ads and members being allowed to participate in a revenue-share plan. Shortly after that … my account was terminated. Although I did not have a back-up plan, a plan of action has been initiated and my affiliate marketing efforts are being migrated to my various social media accounts like Google Plus, Facebook, and Twitter. The tips and tricks provided below may still be useful if you publish your blog via a different blogging platform. For that reason I'm not striking through all of the content.
Created My Shopping Channel (MSC) in 2014. My first post actually showed up on the Radar. Loyal Tumblr-ites know what that means.
For those who don't know, this link explains it. What is Tumblr Radar?
MSC Post that showed up on Tumblr Radar:
Relaxation Products – Bath Salts, Aromatherapy and More
(No worries.)
Replacement link for where to find Relaxation Products: Click here.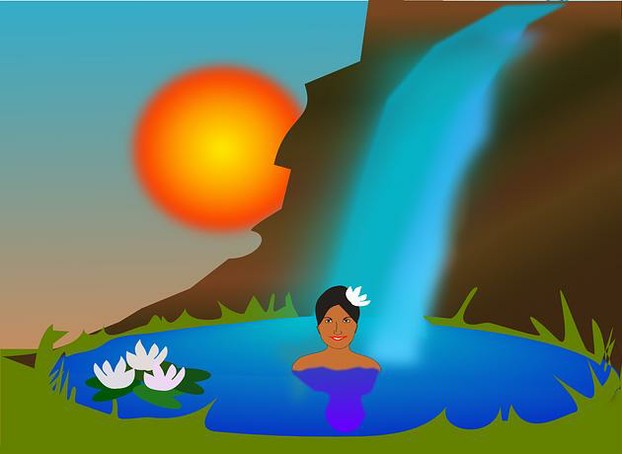 For 2015/2016, made some significant changes to the site hoping to attract more online shoppers. This affiliate marketing website is designed with a department store shopper in mind. In other words, there is a wide of range of products available for perusal and selection from items for Home and Garden to Toys and Games to Clothing to Gourmet Foods to Unique Gifts.
Here is a list of the changes:
Number 1: Added the Limk Related Posts widget
The widget is from a company that offers a 50/50 revenue-share plan. Half of the related posts are from my blog and the other half are links from the company that have revenue potential.
These are sites where some of my content is already published. But my shares are incorporating material from fellow members as well. These shopping websites are similar to Squidoo, which was acquired by HUBPages. In other words, like Squidoo, the site owners set up these sites so writers can write articles and/or create web pages and display affiliate products to earn commissions from sales. There is also a revenue-share plan (Google Ad Sense, Chitika, etc.).
It is clear why Amazon made this move and phased out their widgets, replacing them with native advertising. The widgets serve to facilitate the online shopping process by offering a display of a wide range of products and encouraging additional searches if the display doesn't show the particular product the purchaser wants to buy or if the buyer wants to view more merchandise before making a final selection. The widget is very easy for Amazon Associates to install.
Also signed up for VigLink which converts links from Amazon and other merchants and you can earn commissions from sales.
Number 4: Follow, like and reblog of posts from similar shopping sites on Tumblr

Increasing my activity in this respect. Most of my initial efforts were devoted to just getting the Tumblr blog up and running. Here's the rationale for this change. Many bloggers are likely small biz or home business entrepreneurs like me, just trying to make it in the online world.
Heard about the "80/20 rule"? What Is The 80/20 Rule And Why It Will Change Your Life.
It's logical! This rule supports entrepreneurship and the free enterprise system.
The reasoning for changes 5, 6, 7 and 8 are obvious.
Social media is here to stay.
* * UPDATE Jan 26, 2016 * * Unfortunately had to remove the "Hello bar". The script interfered with the other scripts which were necessary for the smooth operation of the blog and the customer representative was unable to solve or resolve the problem for me.
* * *
Daily maintenance of my websites and blogs is very time-consuming. Have not yet set aside time to go into the "back office" and perform analyses to determine where to devote more of my efforts. But records are being kept and one day will conduct a review of the historical data. Confident however that Numbers 1 through 8 were and are all positive and profitable steps which will contribute to regular income generation. ( Fingers crossed? Nope! Hands folded. Praying! 🙂 )
Happy Shopping!

Additional Links of Interest:
Most Popular Social Bookmarking Sites for 2015
Glad to share this list of the most popular social bookmarking sites published by eBizMBA, as of December 2015 and report my experience and/or recommendations. […]
Come Tsū With Me
Social media networks are here to stay. It is fun to socialize but it is also possible to earn income while having fun. Join Tsū nation. Tsū went belly up!

Which Blogging Platform Do You Use and Why?
Wordpress, Blogspot, Tumblr … so many blogging platforms. Which one is the best? Decisions. Decisions. Why choose when you can use them all?
The Bing Bing BUY Button
Accepted the invitation to join a network: The Bing Bing. This network has a BUY button […]
Related articles