UPDATE: August 3, 2016. The Tsu social payment platform is closing and Tumblr has changed hands yet again!  (Good bye message posted by site owner.  (Screenshot below created by Nimbus.)  This time Verizon bought certain assets belonging to YAHOO and Tumblr was a part of the package.  (Tumblr Has Plans to Let You Earn From Your Tumblr Blog | myLot.com)
If you have money to invest, then buy a domain, start your own blog, sign up for various affiliate programs, Google Ad Sense, etc. and monetize it.
♦ However, if you are a newbie with limited funds, you should join a blogging community such as this one right here, BlogJob.com, home of  My Pain, Your Gain (formerly Cmoneyspinner Keeps on Blogging). You can hook up with others who have similar interests. You can learn "how to" via forums, etc. This site allows you to use affiliate referral links in your posts and has a revenue-share plan using Google Ad Sense (or something similar for those who don't have an Ad Sense account), etc. This site has a rewards / points program that can help you earn income (or other forms of compensation like gift cards) for your blogging efforts.
Have participated at various blogging sites. BlogJob offers several advantages or attractive features by comparison to the others, especially for beginner or newbie bloggers.
♦ Blospot, the official Google platform, allows affiliate advertising links, Google Ad Sense, etc. They have a lot of widgets that make customizing your blog simple to facilitate the monetization process. But it is not a social community like this site or rather, socializing and sharing tips and experiences with fellow bloggers in order to shorten your learning curve is not as easy there, as it is here at BlogJob.
♦ The Tsū social network is also a site where some people choose to publish blog posts.  It has a revenue-share plan that offers income potential. But retrieving your posts once they have been shared via the stream may be challenging. Hashtagging helps. Have yet to find my comfort level for blogging at this site. But there are others who have and appear to be enjoying success. The choice is yours.
♦ At present, Tumblr is also a good site for blog monetization, if you know a little something about how to "Edit HTML".  If you do you can customize your template.  Otherwise, just place the ads or affiliate links in each post whenever you publish.  Right now, currently publishing four blogs.
However … hesitate to recommend Tumblr, as just heard a recent business report that the YAHOO CEO, Marissa Mayer, is shuffling things around. That could spell doom for Tumblr or rather the end of a super social network / blogging application "as we now know it".  Totally unable to forecast or make a prediction based on available information being circulated.

Tumblr was acquired by YAHOO a few years back and even though the CEO promised not to "screw things up", news of things being shaken up in this Internet company makes me wary. Afraid to suggest them, because next thing you know the blogging platform is being washed away with "tide of management decisions and changes".
♠ Point Number One: Current business news indicate a reduction in the workforce.

Yeah well! They own Tumblr, which means Tumblr management and staff is a part of the workforce and the axe might swing in their direction. Just being a realistic outsider.  Don't have any "Insider" info.

♠ Point Number Two: There are "hints" about asset sales.

Yeah well! Tumblr is an asset. If it gets sold off, who is to say that the owners will be like the old owners. Though Tumblr was acquired by YAHOO, it was originally founded by David Karp who had a very relaxed free spirited method of running the site. When YAHOO took over, members were concerned all that might change. It's been a couple of years and even though the "atmosphere" did not change with the YAHOO acquisition, that doesn't mean it would not change IF Tumblr is sold and/or acquired by another entity.
So even though my membership at this site boasts four blogs, exercising caution in supplying advice or recommending the platform. In other words, don't want to sing praises that sends new users or members over there, only for those wanting in, to discover that all my "song lyrics" are null and void.
Eh! It's the business world. Always cha … cha … cha … changing.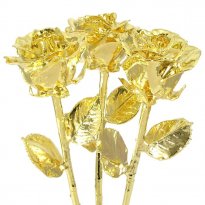 Hope you found this post useful.
REFERENCES:
Isidore, Chris, @CNNTech. "Yahoo Buys Tumblr, Promises to Not 'screw It Up'" CNN | Money. Cable News Network. A Time Warner Company, 20 May 2013. Web. 3 Feb. 2016. [ https://money.cnn.com/2013/05/20/technology/yahoo-buys-tumblr/ ]. "Yahoo announced a $1.1 billion deal for blogging site Tumblr early Monday, and said it "promises not to screw it up."
Related articles