Everyone would like to get more traffic to their blogs. Most of us use social media to do that. It is wonderful that our sites have sharing buttons on them, but they won't bring in much  traffic if we don't use them wisely. Today I will focus on using Twitter wisely. What I say may not follow what you've  heard before.
Most of the people I follow seem to use Twitter like a huge bulletin board on which they post links for the world to see. Do you also use it that way? Do you post your links and then go  back to whatever else you were  doing? Or do you stop for a few minutes to repost what someone else has posted, follow a link, and maybe comment on a blog they posted? Do you retweet posts you like? Do you ever respond to a tweet by answering a question someone has asked or asking them a question about what they posted?
Doing those things is interacting. Doing those things makes you stand out among the hundreds or thousands of followers who never given any indication they have noticed the tweets those they follow post.  What good does it do to have 5,000 followers if none of them read or respond to your tweets? It would be better to have 50 who did.
Let's say you wanted to retweet someone else's tweet. How would you pick which tweets to retweet? Well, you might want to retweet a funny one. Or one with a beautiful photo attached that would make your feed more attractive. Maybe you would look for a clever quote. Or maybe you would look at the feed of new followers or people who have retweeted you and try to find something of theirs to retweet so they know you are listening and won't stop following you. I have a couple of people mention me occasionally as one of their  top interactors. That kind of motivated me to keep retweeting them. Sometimes they retweet me, too, to return the favor.
How can you get people to interact with your tweets or retweet them? Interact with them first. If you find some live ones, keep interacting with them so that some back and forth develops between you.  This will build positive energy between you.  You will become people to each other — not just Tweeple.
But all the positive energy in the world won't get you retweeted if you haven't posted anything but bare links to blogs or links to products you are selling. Something in your tweets has to get someone's interest enough to make them click on your link or retweet a photo or quote or remark. Posting automated links won't always do it. I remember back in my Squidoo days when there was a share link that would tweet something like "I just updated this Squidoo lens (link)." It didn't even have the title of the lens or topic. I don't think many of those links got clicked on. We don't have to post  links the way they are automated. Here's what pops up when I want to share a BlogJob post to Twitter. Here's what I do.
As you see,  I have lots of choices. I can click "tweet" and my post will go up as is right away. I can also choose the Hootlet or Buffer button if I want to schedule my posts for later. (I have free memberships to  both apps.) I can also change the wording of what's posted to make it catchier or more enticing. I can add hashtags to make my tweet more searchable. Here's what I did before taking the next screenshot.
As you can see, I changed everything but the link itself to try to engage my followers. I also added a very important hashtag that I can only use when I post on Monday. I only use it on my best blogs. #Mondayblogs is a special hashtag invented by author Rachel Thompson for bloggers to share their blogs on Monday and retweet other blogs with the hashtag on that same Monday. Read the Mondayblogs hashtag rules here. Again, only use this tag on posts you are very proud of. Most of the people following and retweeting links are writers, many of them published in print, and if your blog is not well-written, they will remember and not follow your links again. Retweets from using the tag can help you, since many of those who use and retweet it have more followers than you might have. The other side of this coin is that you should follow the links that look interesting and retweet them. It's a two-way street where bloggers help each other.
That's what we ought to  do here, too. I have one of my three Twitter account feeds in my sidebar on most of my blogs here. It's in the bottom of the right sidebar on this blog if you want to see my  current feed and follow me. I try to practice what I preach. You will notice that only a few of the links are to my work. I also tweet out all the links to articles that are posted on a site I contribute to once a week, many BlogJob blogs I've enjoyed, and many links I've found on my Facebook Bloggers groups. I try to promote any good work  I see that my online friends do. I have no idea if they return the favor, but it doesn't matter. It's not all about me.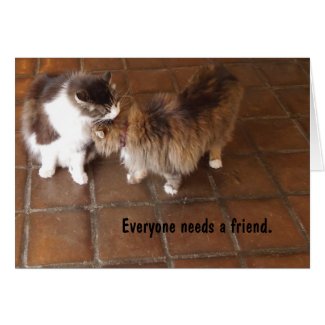 I think carefully about what those in my Twitter accounts will enjoy seeing or reading and I post it. I don't always post everything to each group because they have different audiences. My religious and political views are expressed more on my @Gale427 account. My @barbsloco account focuses most on what's going on in California and my local  community and I follow mostly people from California there or those interested in my community and the wine country around it. My @barbsbooks account is my original account that was connected to my book business and contains more posts about books and education than the others. Handy hints and recipes, etc., might be of interest to those in all accounts, but not everything else is. I try to aim my tweets at my specific audience.
How do you use Twitter? Do you have any hints to add to these?
Related articles