Your baby loves lots of cuddles and kisses, so pamper her with it. When getting her sleep, you might want to sing her lullabies and that will make her fall asleep so soon.
Even if your baby's tummy is full, she still craves to suck maybe her thumb or give her the pacifier for her to be happy or else she will start grouching unless you take a stroll with her.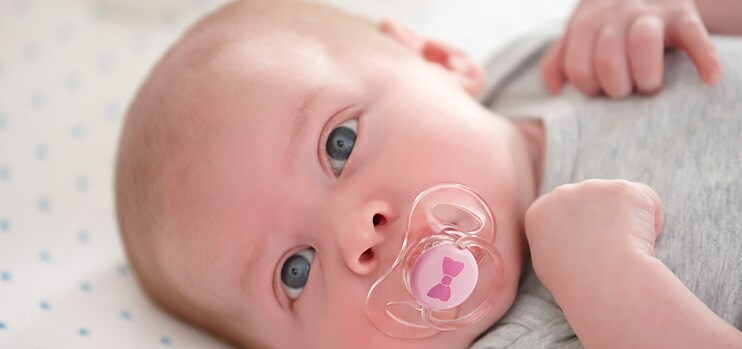 Play around with the baby by flashing her a goofy and silly grin or widen your eyes. She would love looking at you and will laugh with you because you're giving her an idea how it looks like to be happy.  You can also kiss her nose and lean in so close.  Anything you do that makes her smile will make her thrilled.
You can teach the baby to do stretching because this would make her feel good. Do this by gently extending her right arm and left leg out from her body. You can reward her after with loving hugs and kisses.
If your baby groans like he's feeling pain or if he keep drawing his knees to his chest even if you just fed her, then this could be a sign that she has a stomach ache. What you need to do is calm her tummy by laying her on your lap face down and tap his back, with that, there would be a pressure on his belly and the gas would be released. You can also lay him on his back and try pedalling his legs.
In case your baby gets diaper rash and he gets cranky, just apply zinc oxide ointment on the spots where irritation occurs.
Your baby will start recognizing colourful stuff by 3 or 4 months. They can also start grabbing things and kicking out clutters. To make her giggle, simply hold something vibrantly-colored stuff and let her reach it.
You can also give you baby a soothing massage. It will feel good for her to be gently massaged in their cute little toes and give her a kiss.
Images credits: new baby wallpapers, parenting, wikipedia, images buddy, pixabay, philips, dancing dinggo